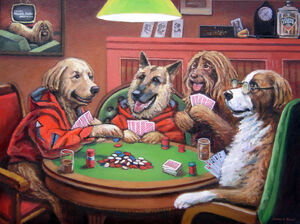 The Poker Game
Summary
Zack and his zany college pals stage a poker tournament to raise money for Slater's gender-reassignment surgery. The tournament draws in characters from all over campus, including a mysterious stranger named "Buck", who confesses to brutally murdering his neighbor's kids.  
Controversy 
Unscripted, the infamous "Buck" child-killing confession appears to have been an actual confession. After shooting, "Buck" disappeared from the show lot. He was never identified by law authorities. 
Ad blocker interference detected!
Wikia is a free-to-use site that makes money from advertising. We have a modified experience for viewers using ad blockers

Wikia is not accessible if you've made further modifications. Remove the custom ad blocker rule(s) and the page will load as expected.